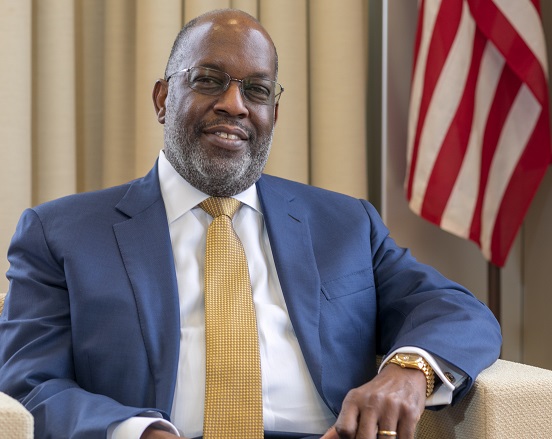 A message from Julie Miller-Phipps, regional president, KFHP/H, Southern California, and Edward Ellison, MD, executive medical director, SCPMG:
It is with heavy hearts that we share the news that Bernard J. Tyson, chairman and CEO of Kaiser Foundation Health Plan and Hospitals, unexpectedly passed away early today in his sleep. As the entire Kaiser Permanente family grieves his loss, we extend our deepest sympathies to Bernard's family during this very difficult time. Bernard was a visionary and champion for high-quality, affordable health care for all Americans, and was a tireless advocate for Kaiser Permanente, our members, and the communities we serve. Most importantly, he was a devoted husband, father, and friend. We all will miss his tremendous presence in our lives.
As we mourn his passing, Kaiser Permanente flags at our facilities throughout the country will be put at half-staff. We encourage each of you to take the time to reflect on what this passing means to you. We believe that the best gesture we can make to Bernard's family is to continue the critical work to transform health and remain the answer to health, health care, and wellness for America.
Losing Bernard may be difficult to process for some of us, and so, as always in challenging times, we remind each of you to check in with colleagues, your staff, and those in our extended KP family. And, if needed, our Employee Assistance Program is available. Bernard believed passionately in total health, mind, body, and spirit.
Effective immediately, Gregory Adams, executive vice president and group president, has been named interim chairman and CEO.
Please go here to read the entire Kaiser Permanente statement about his passing.
As we learn more about memorial services and other opportunities to honor Bernard's life and legacy, we will share them.
Julie and Ed